Beginning Photography Masterclass
Take your best images yet, in 30 days or less.
You already own a camera. Discover the techniques you are missing!
I want to help you...
Master your camera's features to move beyond the 'auto' mode.
Create stunning, professional-quality images that you can hang proudly on your wall.
Understand all the terms and techniques in photography so you can use them.
From Joel.
I invite you to join me in my new Beginning Photography Masterclass. Evolve your skills, transform your perspective, and begin creating the photos you've always dreamed of. Your passion, coupled with my expertise, can lead to endless creative possibilities. Don't just take photos, create art.
GET STARTED
In this course, you'll learn:
How to unravel the mysteries of your camera, discovering hidden features to master manual mode.
How to think with the 3 basic elements when capturing a photograph.
How to choose the right equipment for your vision, how a camera lens works, and how it affects your image.
How a tripod opens up a whole world of photography and how you can control the way your images are viewed.
How to easily get started with Photoshop to switch out a sky and some simple editing tricks to make your images pop.
How to work with natural light to capture amazing portraits and what the different lens choices and framing options will do.
How to master the simple secrets of composition that makes the difference between boring and great photos.
Meet Your Instructor
Visual storyteller and a master of light, Joel is an exclusive Canon Explorer Of Light.
This Course Will Change Your Photography Game
By the end of this masterclass, you will have a deep understanding of your camera, its settings, and how to make them work for you.
Welcome to the Beginning Photography Masterclass — the key to unlocking your creative potential and transforming the way you see and capture the world. You don't need fancy gear or years of experience, just a burning desire to preserve moments and express your unique perspective through the lens.
Are you an enthusiast looking to level up your photography skills? A beginner ready to dive into the captivating world of imagery? Or are you an advanced photographer eager to refresh your fundamentals?
This hands-on approach, combined with real-life shoots and in-depth retouch tutorials, provides you with practical knowledge that you can apply instantly, taking your photography from ordinary to extraordinary.
Hear what other students have to say…
"The course simplifies complex concepts, making them so easy to understand and apply. I moved from just taking pictures to creating remarkable photographs. The exposure triangle, composition rules, and post-processing techniques - I feel like I've mastered them all! Feels like the veil had been lifted off what was once a mystery."
- Samantha Rodriguez, Aspiring Photographer
"I've always been passionate about photography but never really understood the intricacies of my camera. This course turned everything around! Daunting topics like manual mode and lens selection became easy to understand. My favorite part was the live field lessons - they brought everything together, and I could apply what I learned immediately. Now, I'm not just taking pictures, I'm telling stories with my camera!"
- Michael Chen, Photography Enthusiast
"Even though I've been into photography for a while, this was the refresher I REALLY needed. It shed new light on fundamental principles and introduced advanced techniques like HDR and focus stacking. The Photoshop lessons were invaluable - my post-processing skills have improved immensely. A highly recommended investment for anyone serious about improving their photography!"
- Laura Wilson, Advanced Photographer
The Exposure Triangle
Cameras are limited in what they can see. Understanding the exposure triangle is the only way to get photos that look similar to how a scene looks with your eye. I'm going to make this easy for you...
Exposure Modes on Cameras
Manual, Program, F Variable, etc. This can be confusing. Let's clarify how these different modes work and how you should use them.
How the Camera Thinks
When it comes to understanding how your camera, whether digital or film, sees and records light, you need to understand a couple of things. I'll explain them in depth to you.
How to Understand Lenses
In this lesson, I'll explain how a camera lens works, how it affects your image, and how light moves through your lens. Photography is recording light, so you need to understand this essential elem...
Choosing the Right Lens
Let's dive into gear. Photographers love gear, but the most important question is, what is right for you? And then, what can you afford? Let's review the options available to help you decide what's...
Why You Need a Tripod
Having a tripod opens up a whole world of photography. It can be a divisive topic, but I'll explain why you should own a tripod in this lesson.
The Basic Rules of Composition
The first part of creating a "great" photograph is composition. This is how you control the way your images are viewed. I'll break down the rules of composition in this lesson and teach you how to ...
Why Post-Processing?
In this lesson, I'll discuss how important retouching is to your creative process. I'll explain how bit depth affects your images. And then, I'll do a walkthrough of one of my favorite processes: s...
RAW File Processing
Going deeper into Bridge, I'll explain all the available tools and options. Then I'll take you through a start-to-finish retouch of a landscape image. You'll learn some powerful tips that will help...
Photoshop Basics
Photoshop can seem really scary. The truth is you'll only need to learn a couple of really simple tricks you can use repeatedly to get the most from your images. I'll teach you what those are in th...
Still Life Photoshoot
One of the best ways to practice and improve as a photographer is to photograph still life images. You can do this in your own home to really hone your techniques, learn your camera, master using l...
Still Life Retouch
In this lesson, I'll teach you every step of taking a RAW file from our Still Life shoot into a beautiful final image. This includes adding a texture to the background, basic editing tweaks, select...
Building an Image
There are three elements to think about when capturing a photograph. Light, the balance of the foreground and background, and the composition. In this lesson, you'll join me by the Santa Monica Pie...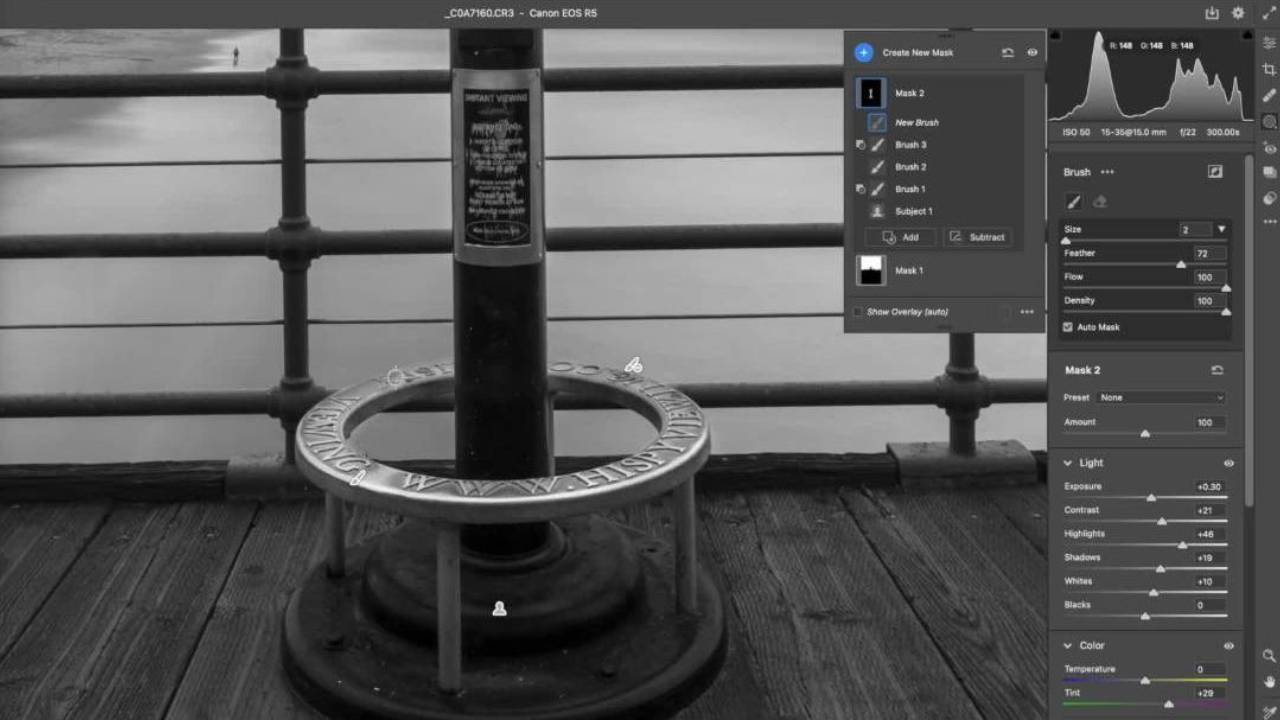 Santa Monica Pier Retouch
In this lesson, we'll review the images I capture in Santa Monica. You'll see how we built the final image. Then I'll take you through the entire retouch. You'll learn how the elements I looked for...
An Introduction to HDR
What is HDR and how can you capture HDR images? I'll break it all down in this lesson. You'll learn how this easy technique can help you create really dramatic and impactful images. These are image...
Chasing the Light at London Bridge
Join me out in the field as we chase those three key elements to a great photograph. The goal is for you to have a workflow to follow when you get your camera out to take a photo. You'll learn how ...
An Introduction to Focus Stacking
Focus Stacking is another amazing technique that isn't hard to learn but can create incredible results. Join me in the field in Nevada and back in the studio as I teach you my steps for capturing t...
Natural Light Portraiture
In this lesson, I'll teach you how to work with natural light to capture an amazing portrait. You'll learn how to light your subject in a way that flatters and creates a compelling final image. You...
Building a Natural Light Portrait
I wanted to show you what the different lens choices and framing options will do for your images. Working with our model and only natural light, you'll learn how to create a series of different sho...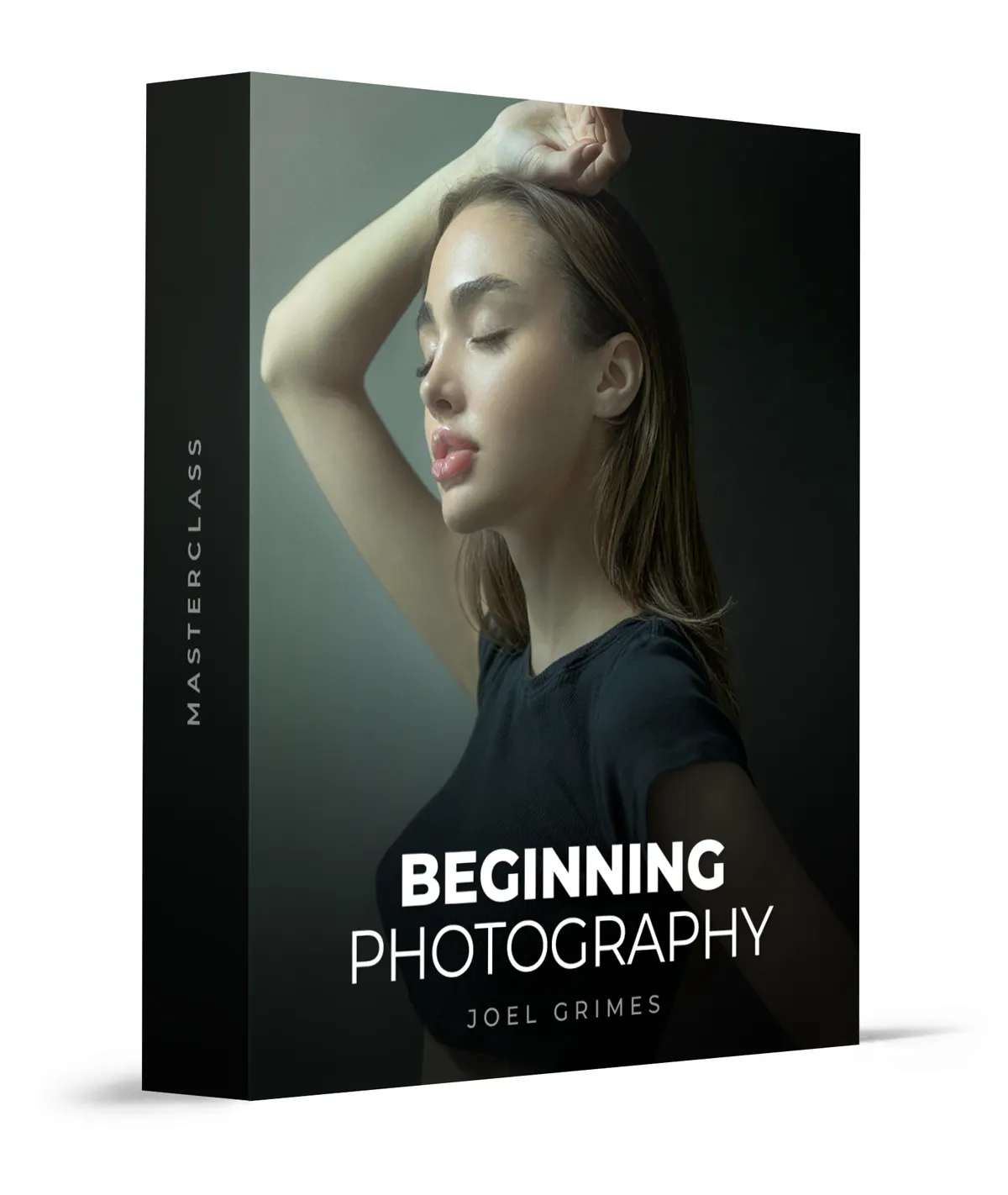 Conquer your Camera: Master the Art of Photography in 30 days.
$157 $9
Turn your passion into stunning photographs. Begin your journey with my Masterclass today!
GET STARTED