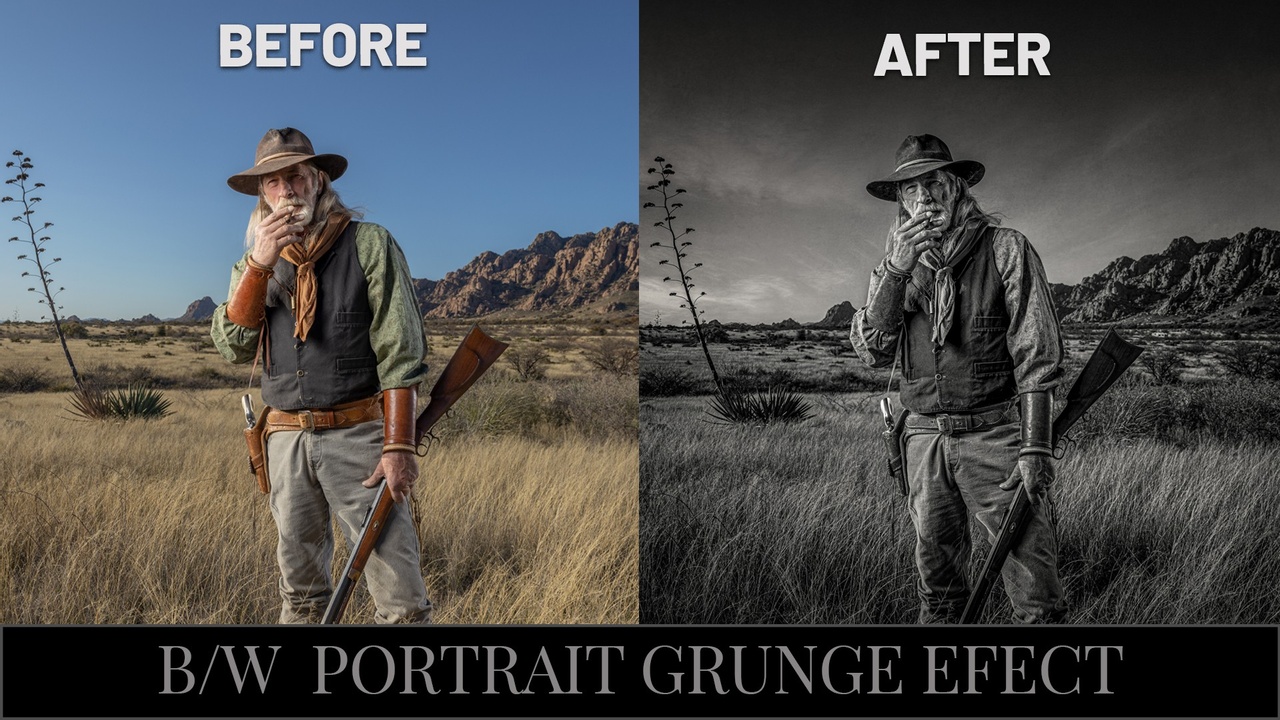 Grungy Black & White Portrait Tips for Photoshop
GRUNGY and DRAMATIC black & white portrait TRICKS for Photoshop!
I love a deep, dramatic, and grungy look when it comes to black & whites. But I know some photographers struggle to create the effect they want in Photoshop.
In this video, I'm sharing my simple process from start to finish so you can get similar results of your own!
It's so fun to transform an image from average to amazing, especially if you were aiming for a grungy black & white result when you were shooting. We'll also be using Photoshop's new sky replacement tool to switch out the boring sky with something a little more interesting.
Download the Source Files for this episode: